Первая иллюстрация к книге Land Art - Michael Lailach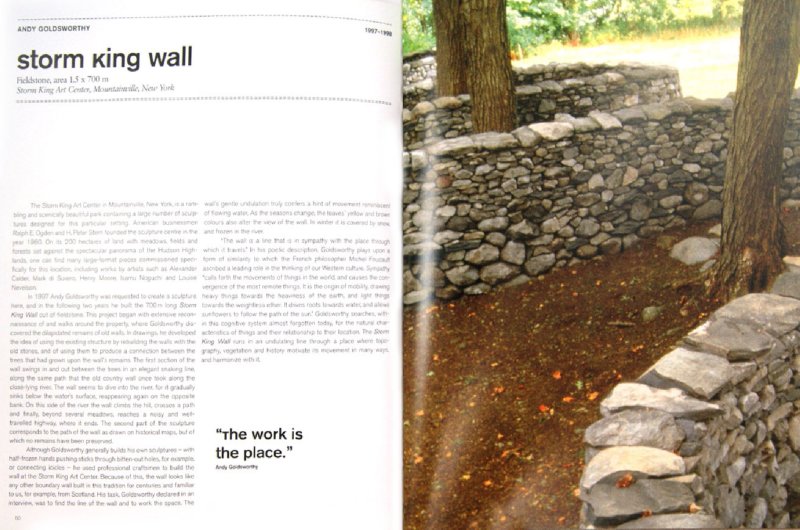 In the mid-60s, artists in the USA and Europe began planning works for sites outside the narrow boundaries of galleries and museums. It began with ephemeral enhancements or traces left in deserted landscapes, in the deserts of America, or in the moors of Scotland. Following this were spectacular earthen sculptures of gigantic proportions, some of which are still in the process of completion today. One distinguishing feature of "Land Art" is its critical preoccupation with the tradition of sculpture. Sculpture can now be an earthwork excavation, a field of metal poles, a buried hut, a trace in the grass, or even a book. Another of the movement's special characteristics is its emphasis on site-specific, outdoor works intended to lastingly alter our perception of places, and to set new parameters in art production and reception. About "Taschen's Basic Art" movement and genre series: Each book includes a detailed introduction with approximately 35 photographs, plus a timeline of the most important events (political, cultural, scientific, etc.) that took place during the time period. The body of the book contains a selection of the most important works of the epoch; each is presented on a 2-page spread with a full-page image and, on the facing page, a description/interpretation of the work, a reference work, portrait of the artist, quotes, and biographical information.
Издание полностью на английском языке.