Первая иллюстрация к книге The Exorcist (на английском языке) - William Blatty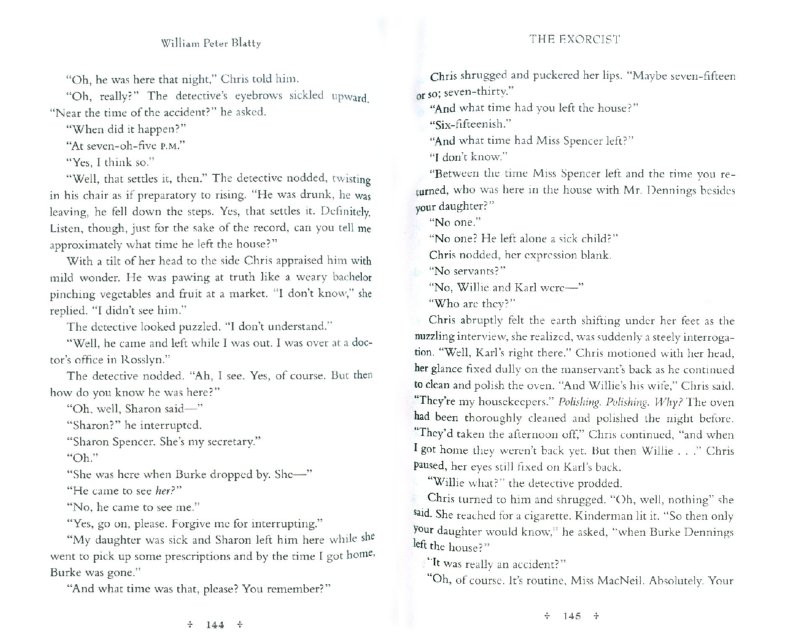 Издание полностью на английском языке.
The terror begins quietly. Noises in the attic. In the child's room, an odd smell, the displacement of furniture, an icy chill. At first, easy explanations are offered. Then frightening changes begin to appear in eleven-year-old Regan. Medical tests fail to shed any light on her symptoms, but it is as if a different personality has invaded her body...