Первая иллюстрация к книге Metallica. 30 Years of the World's Greatest Heavy Metal Band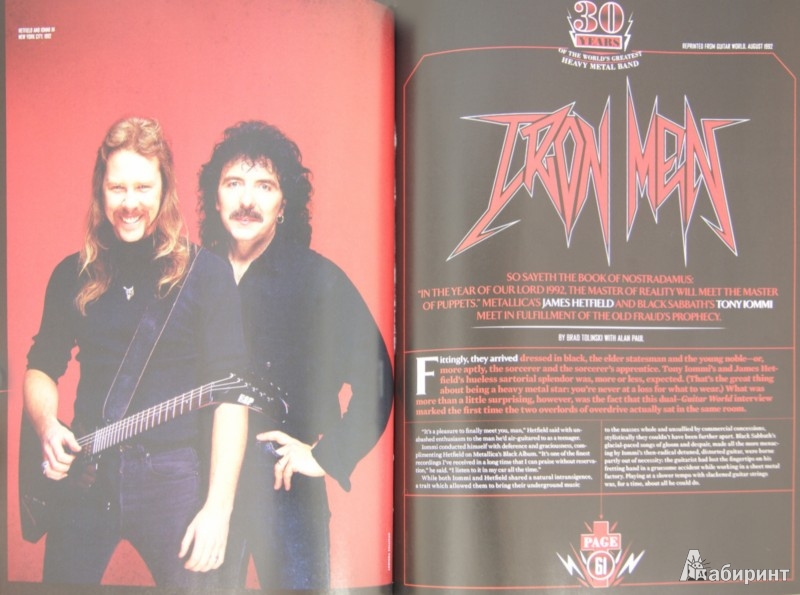 The ultimate collection: the illustrated, behind-the-scenes story of three decades of Metallica, the world's greatest heavy metal band, featuring Guitar World's exclusive interviews and rare photos.
For over 30 years, they've been the reigning kings of the heavy metal world-and deservedly so. Metallica have stubbornly persisted, doing their hard, fast and furious thing with as much passion as the day they started it all in a garage back in 1982. In Guitar World presents Metallica, read of the storied band's rise to prominence and dominance, learn how they coped with the accidental 1986 death of original bassist Cliff Burton, and go behind the scenes of the making of their greatest albums like Master of Puppets, ...And Justice For All, Metallica and Death Magnetic. Dozens of rare, never-before-seen photos complete this astonishing tribute to America's foremost heavy metal team.