Первая иллюстрация к книге Stanley Kubrick. The complete films - Paul Duncan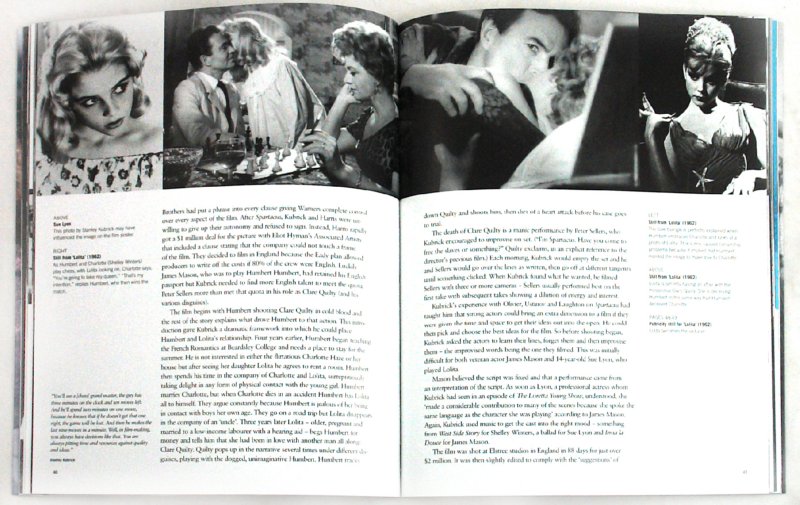 The incomparable career of a cinematic genius.
One of the most esteemed filmmakers of all time, Stanley Kubrick was also one of the most enigmatic. He broke into the film scene at the age of 26 with the ambitious, independently produced Killer's Kiss and within a few years was working with the likes of Kirk Douglas, Laurence Olivier, and Peter Sellers on such seminal films as Lolita and Spartacus. Having gained the support of the actors, producers, and movie studios with his early efforts, Kubrick garnered the creative control he needed to produce uncompromising masterpieces such as 2001: A Space Odyssey, A Clockwork Orange, and Barry Lyndon. Polishing off 1999's Eyes Wide Shut just before his untimely death, Kubrick left behind a puzzling and positively brilliant body of work.
Издание на английском языке.