Первая иллюстрация к книге Jewerly International vol. II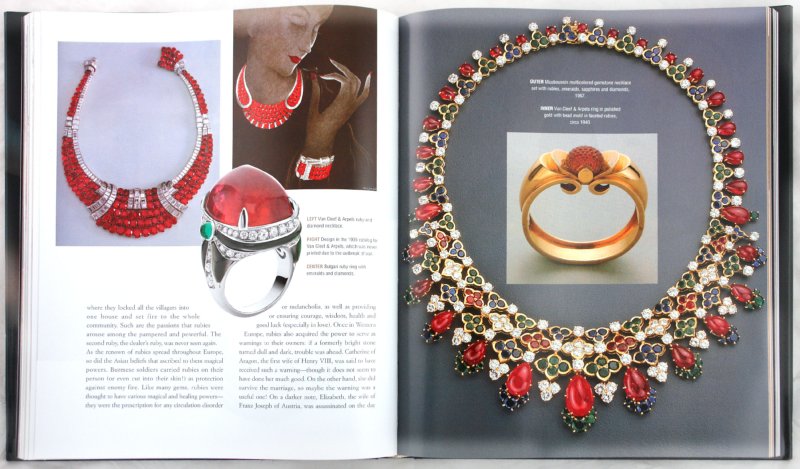 The second volume of Jewelry International picks up where the first one left off, initiating the reader into the luxurious, ancient world of gold and precious jewels. The history of gold is explored in depth, from its importance in antiquity and cultures all over the world ever since, to its use as currency, to its modern-day symbolism and cultural role, as well as its use in technology. Platinum and colored gold are also addressed. The other chapter, on emeralds, rubies, sapphires and diamonds, examines the role these stones have played throughout history, tells the stories of some particularly well-known examples, and touches on their physical properties. The remainder of the book is devoted to the most exclusive brands in the world of Haute Jewelry: Bulgari graces the cover, and the Haute Jewelry collections of Andreoli, Audemars Piguet, Bayco, Chopard, de Grisogono, Guy Ellia, La Reina, Leviev, Montblanc, Oliva, Piaget, Waskoll and Yvel are all shown to dramatic effect.
Издание на русском языке.