Первая иллюстрация к книге Surrealism - Cathrin Klingsohr-Leroy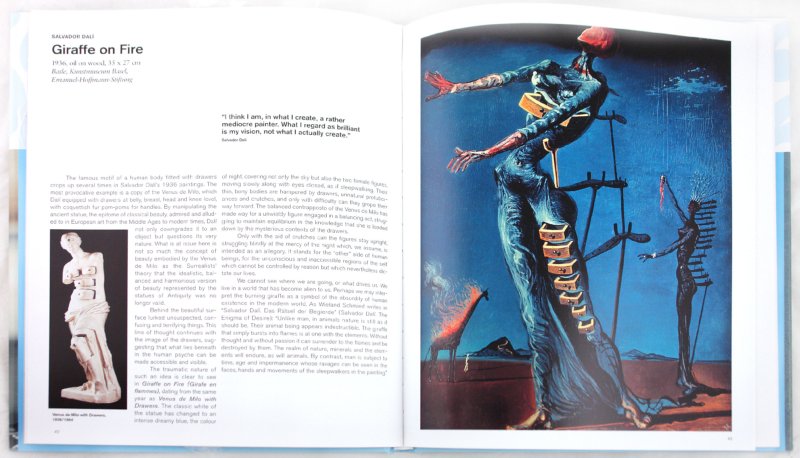 With Salvador Dali as its figurehead, the great ship of Surrealism traversed the wild and turbulent sea of the Roaring Twenties, its sails full of winds blown by Sigmund Freud and Andre Breton. With their mysterious, dreamlike, fantastic imagery, the Surrealists made sensational waves in the art world. The influence of artists such as Dali, Bunuel, Ernst, and Magritte on 20th century film, theatre, literature, art theory-even advertising-is inestimable. This book traces their legacy back to its origins.
Featured artists: Hans Arp, Andre Breton, Brassai, Giorgio de Chirico, Salvador Dali, Max Ernst, Alberto Giacometti, Paul Klee, Rene Magritte, Andre Masson, Matta, Joan Miro, Pablo Picasso, Meret Oppenheim, Yves Tanguy.