Первая иллюстрация к книге TASCHEN's Berlin. Hotels, Restaurants & Shops - Angelika Taschen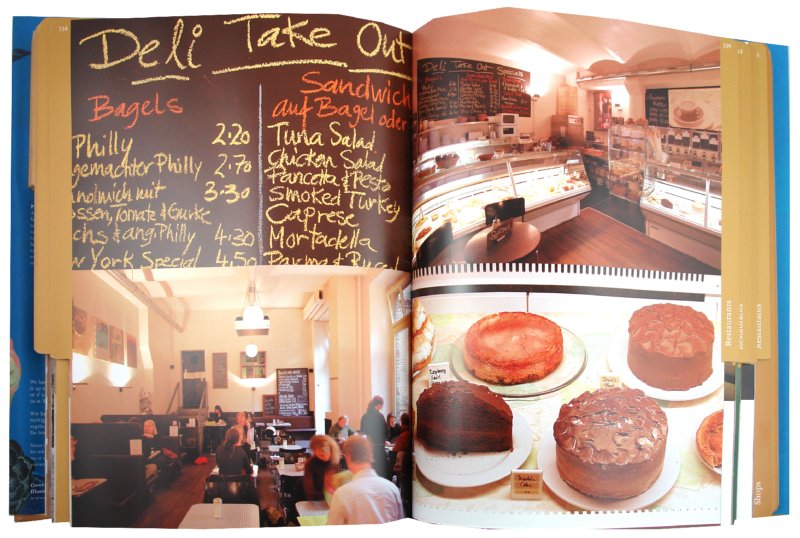 Angelika Taschen has produced an insider's guide to the best of Berlin, with recommended hotels, shops, restaurants, cafes, and bars. Now everyone can experience the German capital like a true Berliner. The tastiest cuisine, the hippest, most intriguing stores, and the sleekest accommodations-they're all listed here. A pocket-sized street map of Berlin helps you find all the hotels, restaurants, and shops described in the book.
Highlights include hip nightspot Green Door, where one rings the doorbell to gain entrance; the silent movie star lifestyle at the Pension Funk; the Hotel de Rome in a converted 19th century bank; how to reserve your cabin at the Eastern Comfort Hostelboat on the River Spree; oriental delight at Edd's, the best Thai restaurant in Berlin (perhaps Germany); Barcomi's, a New York-style deli with delicious cakes and coffees; The Corner Berlin, a designer concept store to rival Paris's Colette; experimental store Bless, "publicizing artistic values through products"; and the must-see luxury department store, Quartier 206.
About the editor and author:
Angelika Taschen studied art history and German literature in Heidelberg, gaining her doctorate in 1986. Working for TASCHEN since 1987, she has published numerous titles on art, architecture, photography, design, travel, and lifestyle.
About the photographer:
Berlin-based photographer Thorsten Klapsch has published his works in various magazines, among them Wallpaper*, DIE ZEIT, and Qvest. He has collaborated on different book projects and works for architects, designers and advertising campaigns.
Литература на английском, французском и немецком языках.