Первая иллюстрация к книге Hotels, Designer & Design - Encarna Castillo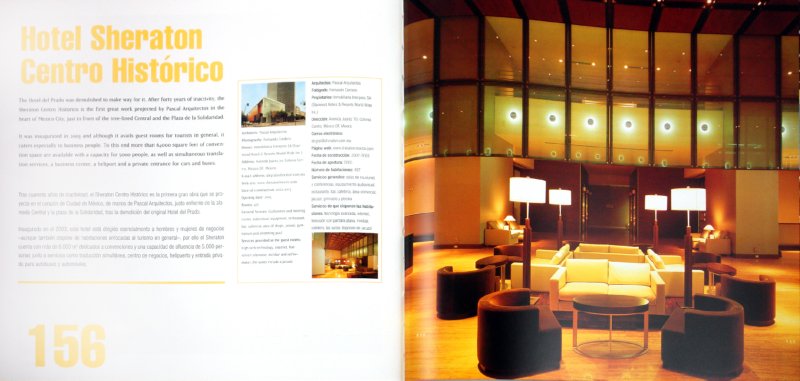 The different and unusual hotels in this book have a very important trait in common: their outstandingness. In the jungle of this globalized world, hotels too search for their own distinct differentiating characteristics, characteristics that help them to be identified, and to stand out over the others. This work affords the reader a broad choice of the latest hotels in most recent years that, from the outset, were conceived to be strikingly different by way of a sophisticated vanguard design in some cases, by especially personalized, original and efficient service in other cases, or a combination of privileged urban or rural placement and an incredibly complete offer of services. These are hotels to lodge at and to dream in. There are abundant photographs, contact addresses and numbers, and plans and designs to delight both professional and aficionado architect and interior designers, and the frequent hotel user as well.
Text in English and Spanish.