Первая иллюстрация к книге Sant`Elia - Llorenc Bonet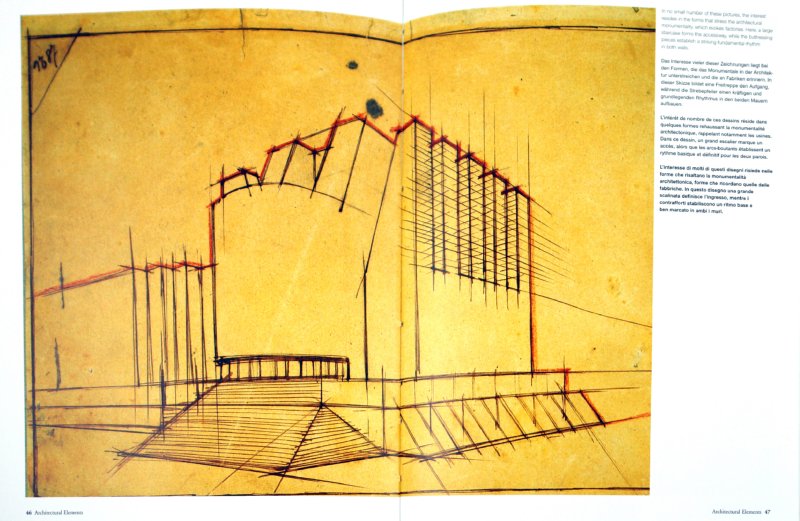 Antonio Sant`Elia (Como 1888-Monfalcone 1916), a notable Italian futurist architect was, especially after his early death, an important influence on the evolution of modern architecture. He studied in Milan and Bologna. He undertook few commissions and those which were completed were either later demolished or transformed. His imaginative drawings for future cities were displayed in 1914. He wrote two theoretical essays: Messagio and Manifesto dell`architettura futurista.
In his projects the influence of the Vienna Secession, especially that of Otto Wagner, can be discerned, as well as the impact of the American skyscraper. His most important works were the Villa Elisi (1912), and his project for the "New City" in 1914 (la Citta Nuova). He volunteered for the army in the First World War and died in the battle of Monfalcone.
Text in English, German, French and Italian.