Первая иллюстрация к книге Cool Restaurants Chicago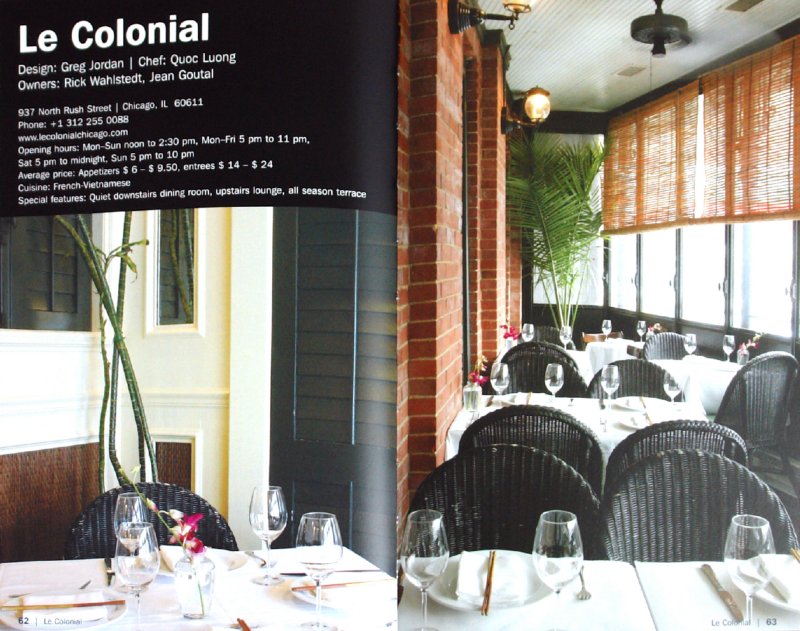 Perched on the edge of Lake Michigan, America's third largest city has long been famous for its modern architecture, raucous character and tumultuous history. During the past couple of decades however, it has become just as well known for its thriving restaurant scene. There is food and ambience to suit everyone's taste in this place nicknamed the "windy city". On offer are a range of imaginatively conceived menus served in exquisitely designed interiors. The best of these restaurants, bars, and lounges are profiled in this copiously illustrated little guide. Sample recipes and over 130 color photographs are included.
Text in English, German, French, Spanish and Italian.