Первая иллюстрация к книге Billy Wilder's Some Like It Hot (+DVD) - Castle, Auiler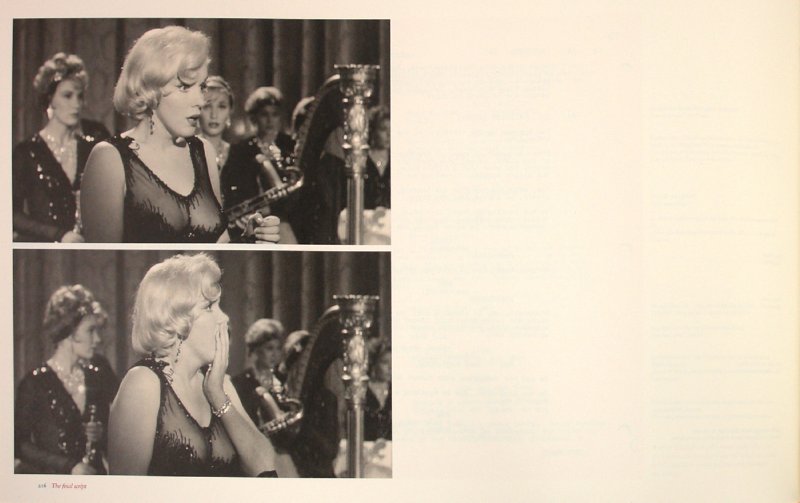 The funniest movie ever made
The complete guide to Billy Wilder's masterpiece
"This book is a joy and almost as good as seeing the film." - The Independent, London
The complete guide to Billy Wilder's masterpiece-made in collaboration with the great man himself and published just before his death. Find out everything you could ever want to know (and more) about the movie voted best comedy of the century by the American Film Institute. A daring tale of cross-dressing from a time when the subject was all but taboo, Some Like it Hot (1959) tells the story of two jazz musicians who are forced to go undercover in an all-girls' band to escape from the mob. With an ingenious screenplay by I.A.L. Diamond and Billy Wilder, and flawless performances by Tony Curtis, Jack Lemmon and the famously difficult Marilyn Monroe, Some Like it Hot is the embodiment of comic perfection.
This special edition includes
- Interviews with Billy Wilder, Tony Curtis, Jack Lemmon and others
- Complete facsimile of the screenplay with film stills from every scene
- Excerpts from the script's first draft
- Behind-the-scenes on-set color photos
- Original promotional materials and a wealth of supporting ephemera
- Annotated/illustrated Billy Wilder filmography
- And the DVD of the original version of this phenomenal movie
The editor:
Alison Castle received a BA in philosophy from Columbia University and an MA in photography and film from New York University (NYU/International Center of Photography masters program). She is the editor of titles on photography, film, and design, including Some Like it Hot and The Stanley Kubrick Archives.
The contributor:
Dan Auiler is the author of Hitchcock's Notebooks and Vertigo: The Making of a Hitchcock Classic. His books on Martin Scorsese's Taxi Driver and Goodfellas were published in 2002. He lives in Long Beach, California.