Первая иллюстрация к книге The Secret Garden - Frances Burnett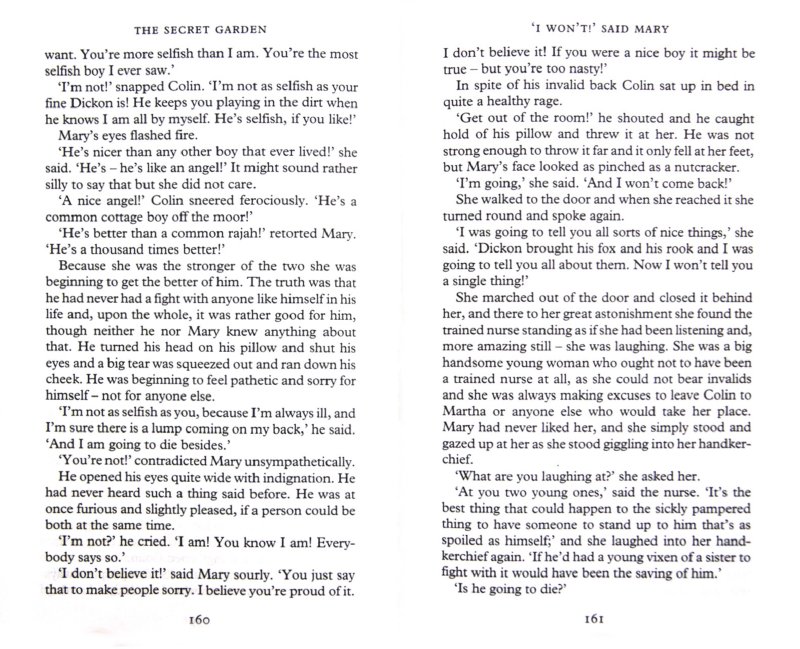 When Mary Lennox is sent home an orphan from India to live with her hunchbacked uncle at Misselthwaite Manor, she can have little idea of the new life that awaits her there. She arrives a sour-faced, sickly little madam with a furious temper, but through her friendship with local Yorkshire lad, Dickon, and their discovery of a secret garden, soon becomes a happy and healthy girl. She shares her new-found love of life with her poorly cousin, Colin, and together the three children restore the garden to its former glory. Between them they work their magic on the garden, and in turn the garden works its magic on the children and everyone around them. Enchanting and illuminating, "The Secret Garden" is a richly imaginative story about the potential for transformation.
Стильно оформленное подарочное издание в суперобложке, с трехсторонним золотым обрезом и шелковым ляссе.