Первая иллюстрация к книге Other Daughter - Lisa Gardner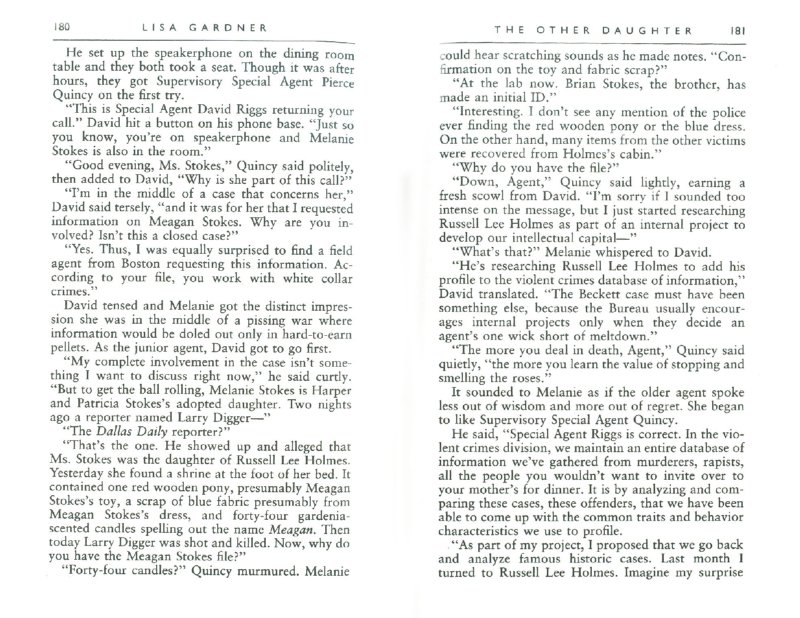 A nine-year-old girl is abandoned, unconscious, in a hospital ER. When she comes round, she remembers nothing about herself or her past. One of the doctors on duty that night is Dr Stokes, whose own four-year-old daughter had been tragically murdered. The doctor and his wife decide to adopt the abandoned girl, and for many years Melanie considers herself very lucky ...
Lucky, that is, until a has-been reporter starts investigating Melanie's true parentage and an FBI agent becomes involved in the tangled mystery of her past. And when threatening notes start arriving, accompanied by chilling gifts, Melanie begins to fear that the family she loves the most may be the very people she should trust the least...