Первая иллюстрация к книге Kafka on the Shore - Haruki Murakami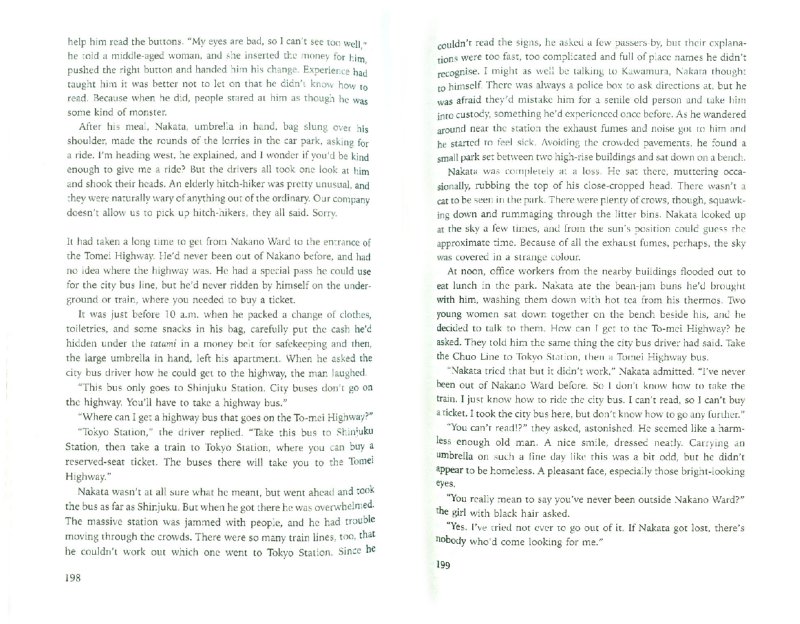 Kafka Tamura runs away from home at fifteen, under the shadow of his father's dark prophesy.
The aging Nakata, tracker of lost cats, who never recovered from a bizarre childhood affliction, finds his pleasantly simplified life suddenly turned upside down.
As their parallel odysseys unravel, cats converse with people; fish tumble from the sky; a ghostlike pimp deploys a Hegel-spouting girl of the night; a forest harbours soldiers apparently un-aged since WWII. There is a savage killing, but the identity of both victim and killer is a riddle, one of many which combine to create one of Murakami's most elegant and dreamlike masterpieces.