Первая иллюстрация к книге The Complete Sherlock Holmes - Arthur Doyle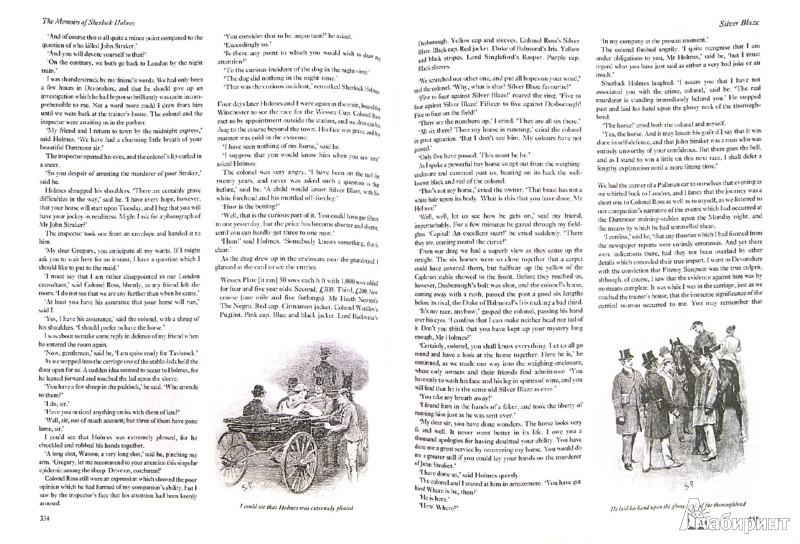 Sherlock Holmes is the greatest fictional detective in the world. The hero of 56 short stories and four novels, he is so convincing that letters still arrive at 221b Baker Street seeking his help, and when it was thought that he had died in his clash with the evil Professor Moriarty ('the Napoleon of Crime') young men in London wore black armbands.
This handsome edition, bound in real cloth, with head and tail bands, a ribbon marker, top edge gilt and a gold-blocked jacket, presents all of the short stories, many illustrated by Sidney Paget, who prepared these drawings for the original publication in The Strand Magazine. It also contains the four novels: A Study in Scarlet in which Holmes and Dr Watson first meet, The Sign of the Four, The Valley of Fear and the chilling masterpiece The Hound of the Baskervilles.