Первая иллюстрация к книге Marilyn Monroe. A Never-ending Dream - Guus Luijters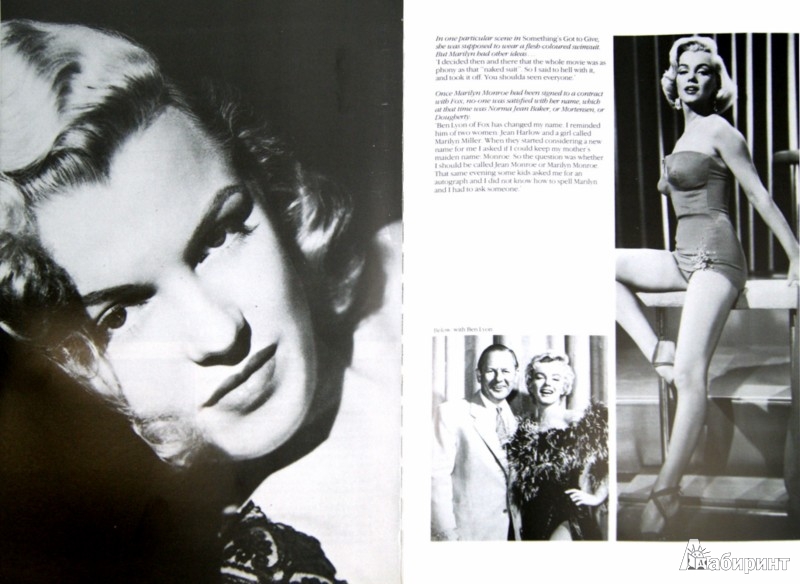 Marilyn Monroe fascinated the world; the camera found incandescent qualities in her which have become icons for the twentieth century. For many, she exists through her films and her photographs, and through countless biographies telling her story in countless ways. Now, for the first time, Marilyn expresses herself in her own words, revealing her fears and dreams, as well as her life story and career.
In a sumptuously illustrated record of Marilyn at all stages'of her life, this book incorporates a wealth of interview material, gathered together to build a kaleidoscopic picture of Monroe's character. This is combined with a complete filmography, discography and bibliography, making this the actress who probably generated more interest and affection than any star of her generation.