Первая иллюстрация к книге Go Set a Watchman - Harper Lee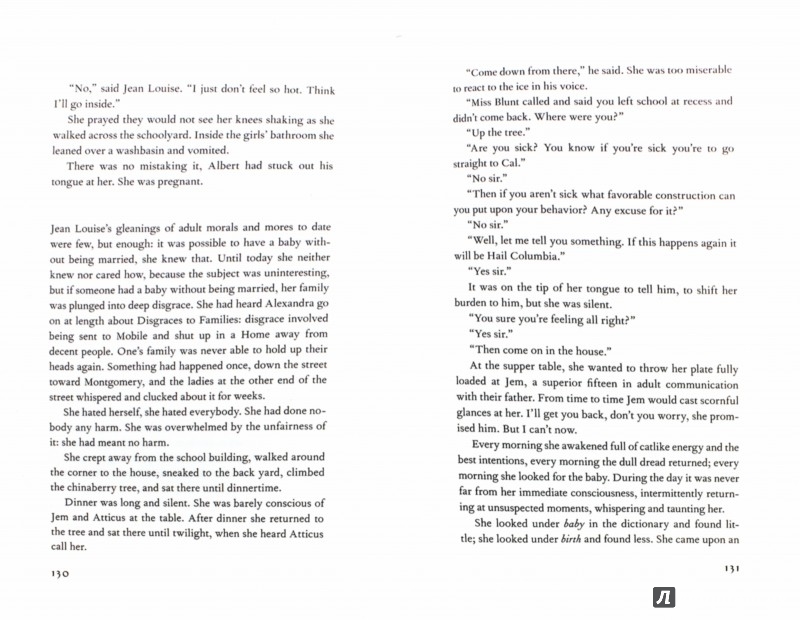 Maycomb, Alabama. Twenty-six-year-old Jean Louise Finch - 'Scout' - returns home from New York City to visit her ageing father, Atticus. Set against the backdrop of the civil rights tensions and political turmoil that were transforming the South, Jean Louise's homecoming turns bittersweet when she learns disturbing truths about her close-knit family, the town and the people dearest to her. Memories from her childhood flood back, and her values and assumptions are thrown into doubt. Featuring many of the iconic characters from To Kill a Mockingbird, Go Set a Watchman perfectly captures a young woman, and a world, in painful yet necessary transition out of the illusions of the past - a journey that can be guided only by one's own conscience.
The sequel to To Kill a Mockingbird. Harper Lee was born in 1926 in Monroeville, Alabama. She attended Huntingdon College and studied law at the University of Alabama. She is the author of To Kill a Mockingbird and has been awarded numerous literary awards including the Pulitzer Prize and the Presidential Medal of Freedom.