Первая иллюстрация к книге The Lady Vanishes & The Spiral Staircase - Ethel White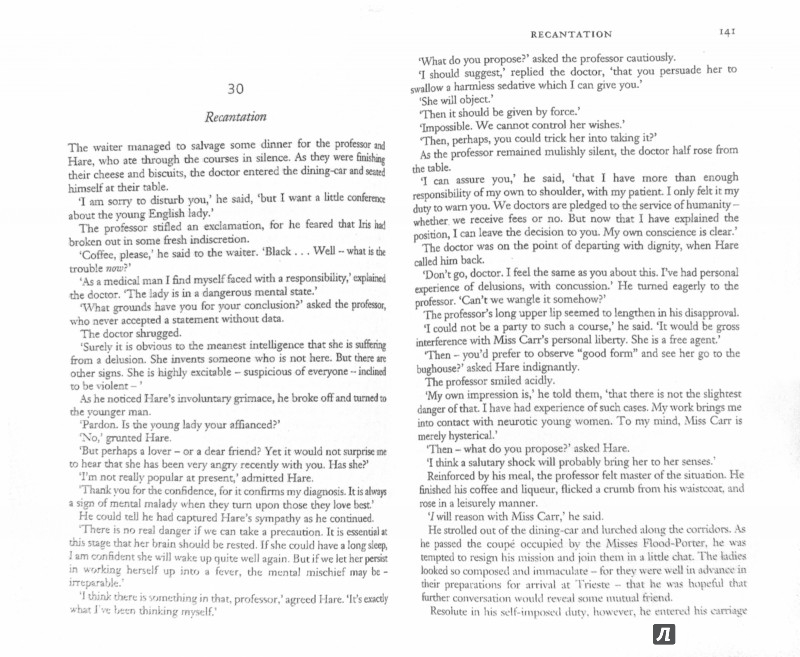 The first of these two successful novels by Ethel Lina White was originally published in 1936 as The Wheel Spins but became famous as The Lady Vanishes when it was made into a film in 1938. The novel tells of a beautiful English tourist travelling by train in Europe who discovers that her elderly travelling companion seems to have disappeared from the train. After her fellow passengers deny ever having seen the elderly lady, the young woman is helped by a young musicologist, and the two proceed to search the train for clues to the old woman's disappearance. Starring Margaret Lockwood and Michael Redgrave and memorably directed by the celebrated Alfred Hitchcock, the film has become a major movie classic. The story has been adapted for stage, radio and television, and once more for the screen in 1979, but it is the Hitchcock version that remains a landmark in cinema history.
The other novel presented here was published as Some Must Watch in 1933 but the title was changed to The Spiral Staircase when it was made into a film in 1946. Under the same title, the story was filmed again in 1975 and adapted for television in 2000.