Первая иллюстрация к книге Woman of No Importance - Oscar Wilde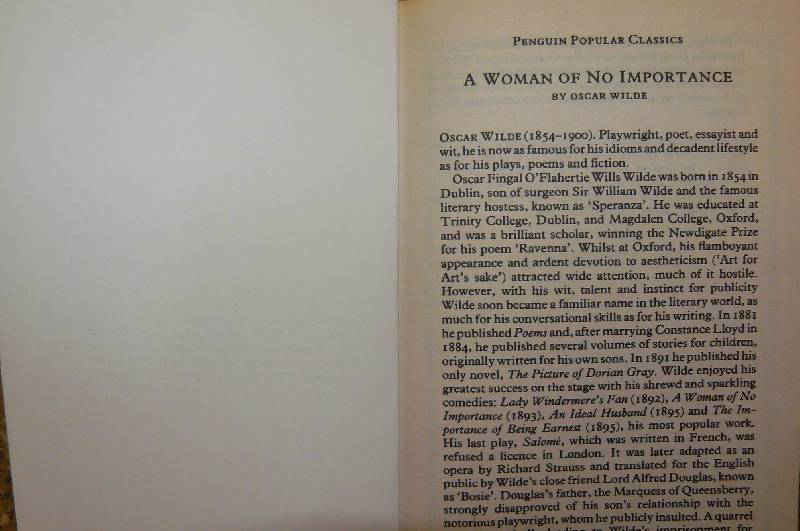 Oscar Wilde's genius is to the fore in this witty, audacious comedy of Victorian manners.
A house party is in full swing at Lady Hunstanton's stately country home. One of the guests is Gerard Arbuthnot, an earnest, upright young man whose prospects are limited, so he is overjoyed when the suave Lord Ulingworth offers him employment as his secretary. His mother, however, implores him to refuse this brilliant entree into sophisticated society.
Издание полностью на английском языке.
Полный, неадаптированный текст произведения.