Первая иллюстрация к книге Blueeyedboy (на английском языке) - Joanne Harris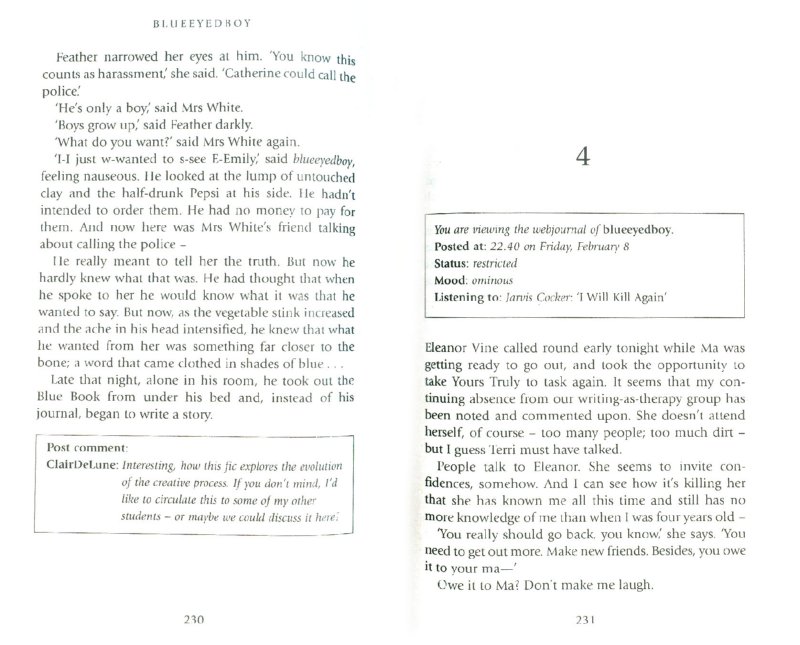 Издание полностью на английском языке.
B.B. is forty - two years old and still living at home with his mother in a Yorkshire village. His social life is played out online, on a website called badguysrock. There, he stalks Albertine, with whom he shares a troubled past, and spins dark murder fantasies - especially about his mother.
As the story of his tortured relationship with his parent unravels, so does that of his blood feud with his brothers, the poignant tale of a blind child prodigy, and the poisonous truth lurking in the rotting heart of one disturbed family.